Chiropractic Care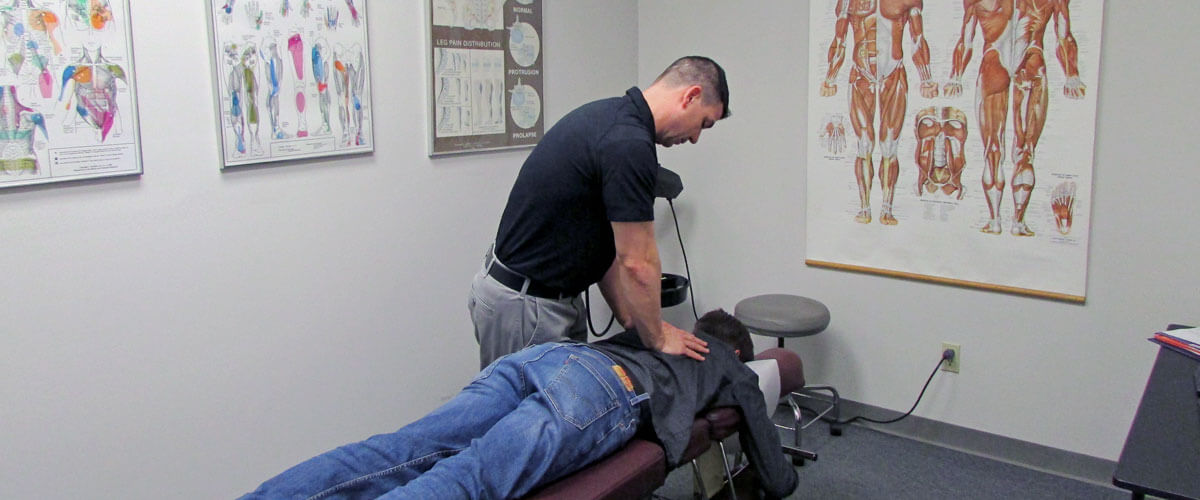 Improving Function in Your Spine
At Sports Performance and Spine Center, we improve joint function by correcting misalignments in the spine or the extremities. We primarily use hands-on chiropractic adjusting techniques. We also offer instrument-assisted adjusting for some extremities and people who don't like manual adjustments.
Some common conditions we can help with include
Back pain
Degenerative disc disease
Headaches
Herniated discs
Neck pain
Shoulder pain
Sports injuries
State-of-the-Art Care
We offer the latest technological advances to help patients achieve their goals faster and more efficiently. Here are some of our advanced therapeutic techniques:
Non-surgical spinal decompression
: We're the only practice in the area with the cutting-edge
DRX9000® spinal decompression
table. Dr. Baleno has developed a specific protocol that combines spinal decompression with a high power therapeutic laser to get outstanding results not available elsewhere.
E-stim and ultrasound: We offer a variety of electrical muscle stimulation and ultrasound options. These therapies help relieve pain, increase blood flow, decrease inflammation, and help heal soft tissue.
WAVE vibration therapy: The WAVE machine produces up to 3,000 involuntary muscle contractions per minute to help build muscle. The benefits include increased metabolism and lymphatic mobilization, improved neurological rehabilitation, better balance and mobility, increased bone density and more.
Avicenna laser therapy
: Our Class IV 60W
therapeutic laser
is designed to stimulate tissue healing at the cellular level. This helps alleviate pain, increase blood flow, reduce inflammation, and facilitate tissue repair and healing. This safe, painless, effective therapy can be used on any area of the body.
Shockwave therapy: An acoustic wave delivers high energy to painful areas to promote regeneration and repair of bones, tendons and other soft tissues. It's an ideal therapy for acute or chronic pain.
Custom orthotics: We offer custom orthotics through the Orthotic Group. Their GaitScan™ technology allows us to order truly custom orthotics based on 2D and 3D modeling of your feet.
Ion cleanse: With your feet in a tub of water, a machine ionizes your body, pulling disease-causing toxins out into the water. You'll feel lighter, more energetic and clear-headed.
Schedule Care Today
Discover how our many services may benefit you. Contact us today to book an appointment.
CONTACT US »
---
Chiropractic Care | Sports Performance and Spine Center