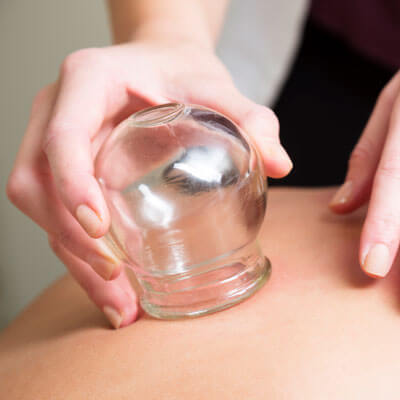 Cupping Therapy at
Sports Performance and Spine Center
Cupping therapy is an ancient form of alternative medicine in which a therapist puts special cups on your skin for a few minutes to create suction that decompresses muscles and connective tissue.
This promotes blood flow to the compromised area, enhances circulation and helps to increase the body's own healing processes.
NEW Patients »

Cupping is a long-practiced
treatment
that may help ease the symptoms of both temporary and chronic health conditions. It aids in the reduction of pain and inflammation, increased blood flow, relaxation, and acts as a type of deep-tissue massage.
Schedule an Appointment
Contact us today to find out how cupping therapy can help you.
CONTACT US »
---
Cupping Therapy Murrysville, Leechburg PA | (724) 519-8261