Meet Dr. Michael Baleno
Choosing Chiropractic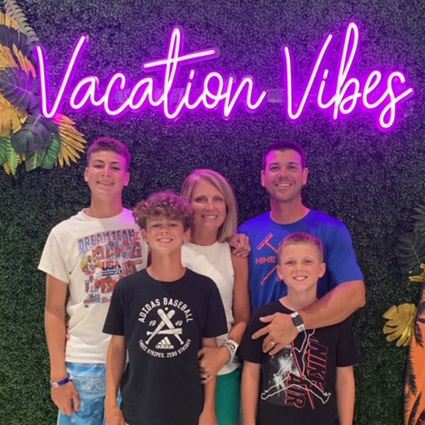 Dr. Baleno studied biology and pre-med as an undergraduate at Duquesne University. He also played Division I Men's soccer and was a NAIA National Strength and Fitness All-American. He suffered his share of injuries and received chiropractic care, which was effective in resolving his issues.
Determined to work in a healthcare profession where he could make a difference in people's lives, Dr. Baleno talked to many healthcare professionals including both medical doctors and chiropractors about their experiences. Dr. Baleno found that chiropractic provided the best balance of care utilizing hands-on-treatment methods while still focusing on the overall health and wellness of the human body. This led him to pursue a career in the chiropractic field.
Dr. Baleno attended New York Chiropractic College, graduating as a Doctor of Chiropractic in 2005.
EXPLORE OUR SERVICES »

Coming Home
A native of Plum, and one of seven children, Dr. Baleno returned to the Pittsburgh area immediately after graduation so he could be closer to family.
He loves practicing in the community he and his wife grew up in, and are now raising their own family in.
Focus on Results
Dr. Baleno's extensive biology education and experience as a collegiate athlete and coach gives him an in-depth understanding of biomechanics. He knows that addressing the soft tissues associated with joint dysfunction is critical in achieving optimal results.
Once alignment has been restored and pain has been relieved, Dr. Baleno focuses on strengthening the area to create stability and help prevent future injuries and issues. This extra attention is part of what makes patients feel at home and cared for in our practice.
Family Time
When he's not at work, Dr. Baleno spends every moment he can with his wife and three sons, attending their year-round sporting events.
They live in his hometown of Plum and enjoy time with extended family.
Book Today
Contact us today to schedule your first appointment with Dr. Baleno.
CONTACT US »
---
Dr. Michael Baleno | (724) 519-8261